Sunday:
Today was a day spent with my love, so admittedly, I forgot to take a photo.
We spent the first half of the day figuring out what to actually DO with the day, as both of us wanted to go out somewhere, but didn't know where exactly.
In the end, after a lengthy discussion, we decided to go to the Cinema, which I have not visited in AGES!
We went to see, Split!
It was SO GOOD!!
I'll probably do a review on it at some point, but I would recommend seeing it.
It can get into quite deep, uncomfortable topics for some people, but if you're fine with watching those types of films, then I recommend you go and see it, NOW even.
I won't go into much detail. I'll wait until the review to rave about it.
Gotta love James McAvoy!!
MOVING ON…
Monday:
Today was a University Sort-Out day for me.
Yes! Uni for me doesn't start until September, but I've got to start PLANNING!!
I did the forms for Disabilities, Accommodation, Needs, and yet I still have to do Student Finance and Bursary forms!! All before September.
Student Finance isn't open yet, so I have to wait for that, and Accommodation sign up doesn't open until the end of March so I'm waiting on my toes for that too.
I've been looking at pricing of all the kitchen, work and bedroom things I'll be needing to buy.
I've been looking over lists of what I MUST HAVE while at uni.
I've been planning this weekend when I go to look around my uni more thoroughly, and the accommodation.
I HAVE SO MUCH TO DO!!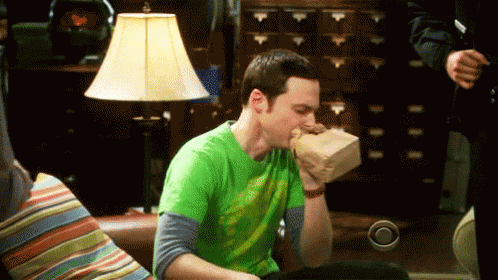 Yeah, so that was my Monday.
Tuesday:
Doctors. Doctors. D-D-D-Doctors!!
That would have been better if I had sung it…. maybe not actually.
I went to the Doctors today! Like I usually do most weeks.
This one was quite intense. I won't go into much detail as it's all still in process, but I'm fine. I should be. All is well.
I then went for a shop with my lovely mum, to buy some needed essentials like popcorn, and creme eggs!
Yes they are essential, it's in the Willson Law that I just made up!!!
The day then ended with Parks and Recreation, Zumba and then bed with a dog taking up most of the room…
Wednesday:
Wearing my new NYX Cosmetics lipstick in the shade Barcelona!!
In love!
Today was ANOTHER trip to the Doctors…. you'll be hearing that a lot this week. Just sorting everything out with my lovely – annoying – body. Nothing to worry about.
I then went home and napped for the rest of the day.
Seriously. I got home around 4:30 and went back to bed until 7.
I then ate my dinner while chatting to the wonderful Ollie, and now I'm writing this.
This week has been quite eventful, and lots of emotions have been flying around the place, but all should be fine.
I'm staying calm.
I'm trying, anyway.
<a href="https://www.bloglovin.com/blog/18476481/?claim=yu5fyvezp84″>Follow my blog with Bloglovin</a>