Sunday:
During the day today I was with my lovely boy!
We went into town, did some shopping, before returning back home to watch a film.
The day was comfortable and lovely. A beautiful Sunday if you ask me!
I finished the day in my office, writing, while my dog sat on my lap and made working ten times harder to do…
Monday:
JOB INTERVIEW TODAY!
Today was a busy one, getting myself ready for sleeping over at Ollie's in the evening, while also getting myself ready to go into London for an interview at 5pm. This evening was going to be a TIGHT schedule.
I woke up SUPER early, meeting Ollie outside my house to pack his car with my stuff before he could go off to college. This way I wouldn't have to haul a MASSIVE BAG through London and into my interview, which in my opinion, would have looked very unprofessional.
I then went back to bed, and admittedly, I slept until noon before waking up and realising that I needed to get ready asap!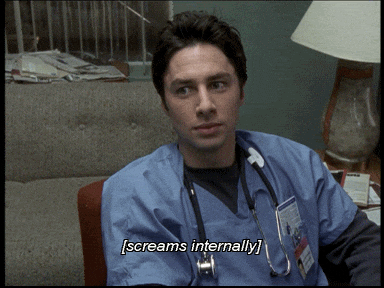 So I jumped into the shower, got out, got dressed, did my makeup, triple checked my bag before rushing out of the door to catch my train.
It took a me a while finding the place that I needed to wait for my interview, knowing that finding it would be difficult as I was surely going to be the first there as I had arrived an hour early. It was a group interview, so others would have to be around at some point, right?
I read over the email several times, before coming to the conclusion that where I was – after asking at the front desk of course – was the place I needed to wait, so naturally, I waited.
And waited.
And waited.
Until it was quarter to 5 and no one else had a arrived. It was, after all, a GROUP interview…
I went back to the front desk who insisted that I was in the right place, so, having no number to call or anything, I went back to my seat and waited.
And waited.
And waited.
And waited some more…
By this point someone new had taken over the front desk, so I went over to ask them, who went on to ask me if this is where I was meant to be…
'No idea buddy, as that's why I'm asking you. I am nervous as it is, don't try and be funny please.'
They told me they could message up and grab someone, but that would mean using a card or whatever and they weren't going to do that… which was useful, of course.
Thankfully at this moment – 5pm, when my interview was meant to have started – three lovely people came down the stairs and into the lobby where I was waiting.
The guy at the desk went on to ask them if they were from the company I had the interview with, and if they knew anything about an interview and where I needed to be.
They were from the company, but didn't know about the interview, but said they would bring me up to the office and ask Admin.
Finally! Someone willing to help.
After visiting the office, talking to some people and waiting patiently sweating with heavy anxiety…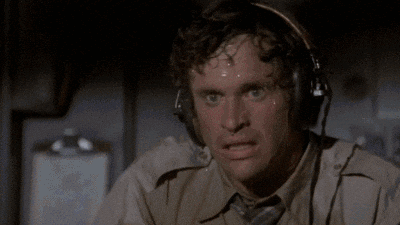 It turns out the people at the desk knew nothing of where I was MEANT to be, as I had been waiting at the wrong place for over an hour.
The interview had already started, so someone was kind enough to guide me there, walking me into a room with fifteen or so people inside, 20 minutes into the group activity that had been laid out for us.
SHIT.
I tried to regain my cool and fit in, but there was still that awkward feeling in my chest that me, waiting in the wrong place, was going to haunt this entire interview.
Anyway, after the interview concluded, I pretty much ran out of the building and to the train station where I tried to conceal my tears as I got onto the train to my boyfriend's, meeting him an hour and a half later in his car, where I tried my best to calm the frick down.
The rest of the day involved watching Finding Dory and then getting to bed.
Phew.
Tuesday:
Today was a GOOD DAY!! So obviously I was going to wear my NEW LIPSTICK!!!
Following yesterday's chaotic evening, I was able to have a calm, relaxing day, looking after my boyfriend's dog before going out in the evening to meet up with Ollie.
In the time with the lovely dog I went for a walk, getting creeped out by a lonely tree-swing that hung there swinging, causing me to swiftly run back home with the dog; do some editing of my book after a killer long Writer's Block; Get an exciting email resulting me on downing some M&Ms, turning my tongue an odd shade of blue…
Isn't that lovely?
The evening was soon approaching however, so after a play with beloved Gimli – the dog, not the Lord of the Rings characters, although named after him –
I started to get ready for my evening out with Ollie seeing…
HELLA EXCITED MUCH!!
I met Ollie in London, and together we went to see this incredible band do their things, for perhaps, the last time ever!
The night was incredible.
As I was enjoying the evening so much, I barely touched my phone to take photographs – whereas the dad in front of me had NO trouble live streaming it on Facebook *sigh*.
Here however, are the photos that I did take…
SO BLOODY INSANE!
I loved every second, and Ozzy was hilarious as usual.
I thank Ollie a MILLION times for getting the tickets! And helping me experience my FIRST PROPER GIG! I got a t-shirt and everything!!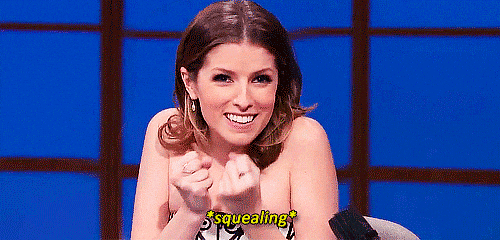 We got back to his just after midnight, and went straight to bed.
Wednesday:
I have seemed to have gotten a cold…
Following the event of the night before, I had ignored the fire inside of me as illness crept up and decided to strike me during the night.
I woke up puffy with pain from my Fibromyalgia, and stuffed and sniffling from my nose.
The day involved me going back home and devouring a sausage and chips from the nearest chippy with Ollie, lounging on my sofa while watching the musical film Once on my television, before going to the doctors for my fortnightly check ups, and then back home to sleep.
Ollie went back to his home, leaving me in bed to sleep well into the afternoon until my mum came up to me with a cup of tea to wake me up. If she hadn't, I'm sure I would've woken up during the night unable to have a proper night's sleep…
The rest of the evening included me bundled under my duvet watching YouTube and flinching every time I tried to move and get a bit more comfortable… which seemed to be impossible. Before deciding to just give up and go to sleep again…
So that was my week! Exciting? YES IT WAS!!!