BLACK:
NAME A BOOK SERIES THAT'S TOUGH TO GET INTO BUT HAS HARDCORE FANS.
For me, it was tough to get into the Mortal Instruments Series, so much that I still haven't been able to finish all of the books. They're still waiting to be read on my TO BE READ bookshelf.
This series has a LARGE fan base on Tumblr and YouTube.
PEPPERMINT MOCHA:
NAME A BOOK THAT GETS MORE POPULAR DURING THE WINTER OR A FESTIVE TIME OF YEAR.
How the Grinch Stole Christmas! by Dr Seuss.
HOT CHOCOLATE:
WHAT IS YOUR FAVOURITE CHILDREN'S BOOK?
Little Darlings by Jacqueline Wilson has always been close to my heart. It was always my comfort read whenever I felt low or lonely as a kid. I've read it so many times!
That, and Sleepovers by Jacqueline Wilson.
DOUBLE SHOT OF ESPRESSO:
NAME A BOOK THAT KEPT YOU ON THE EDGE OF YOUR SEAT FROM START TO FINISH.
Order of the Phoenix by JKRowling. I seriously could not put that book down when I first read it!
STARBUCKS:
NAME A BOOK YOU SEE EVERYWHERE.
Harry Potter books. Even after all this time, they are EVERYWHERE! I love it.
THAT HIPSTER COFFEE SHOP:
GIVE A BOOK BY AN INDIE AUTHOR A SHOUTOUT!
Cameron Jace!!
The author of the Insanity books!!
A while ago I did a review on this book on YouTube, back when I made videos… I'm not good with words anymore… I'm better at typing out my thoughts than saying them so…
Anyway! Here is the video… check it in your own time if you want!
OOPS! I ACCIDENTALLY GOT DECAF:
NAME A BOOK YOU WERE EXPECTING MORE FROM.
Harry Potter and the Cursed Child… I know, I know! I'm sorry!!
My review for it is HERE!
THE PERFECT BLEND: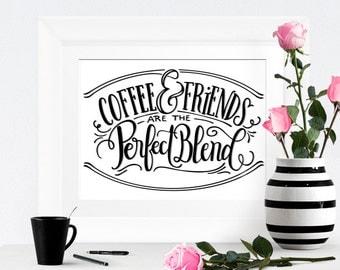 NAME A BOOK OR SERIES THAT WAS BOTH BITTER AND SWEET, BUT ULTIMATELY SATISFYING.
The Duff by Kody Keplinger. I couldn't put it down!
GREEN TEA:
NAME A BOOK OR SERIES THAT IS QUIETLY BEAUTIFUL.
The Spinster Club by Holly Bourne!
CHAI TEA:
NAME A BOOK OR SERIES THAT MAKES YOU DREAM OF FAR OFF PLACES.
The School for Good and Evil. by Soman Chainani.
EARL GREY (my favourite):
NAME YOUR FAVOURITE CLASSIC.
War of the Worlds, by H.G.Wells!