(Warning! You will be seeing a lot of a certain jumper this week… it is comfy. I have no regrets!)
Sunday:
Hello all!
Today I was up bright and early! Well, early for me, which was nine in the morning. I am a SLEEP PAST NOON type of gal… I should probably change that with uni in September… hmm.
ANYWAY!
Today was a day celebrating my granddad's birthday with my lovely family (Ollie included).
It was so lovely … except for when I started being reminded about the DEBT that I will be in pretty much the day I start my first lecture. But y'know – it's casual – it's cool.
Today was a day with family and I loved every second of it!
Monday:
Yes, I got my selfie stick out for this picture. Don't judge me. It's useful and I look good. So shush!
The night before I had not slept properly AT ALL!! But if you have me on my twitter (Link at the bottom of the page) then you'll know that the night wasn't all that bad as I talked myself into makeup a special hot chocolate with maple syrup in my Harley Quinn mug at past midnight…
LOOK AT THAT HAPPY FACE!!
I definitely needed the hot chocolate.
For the rest of the day, I slept past noon, but then got up and did some work. In fact, I sat in one corner of one room in my house and worked for OVER seven hours straight with only one toilet break, and Gossip Girl playing on my laptop. Pretty good if you ask me. I think I deserve a biscuit!
Tuesday:
I told you you'd see a lot of this jumper… Oops.
Today was an EARLY start.
(Sneaky Starkid gif…)
And I had to get to the doctors for 8:30 am…
I was wilting!
It's okay though! I survived and made my way through the doctors and got home just before noon so that's good! I then had a tiny nap before getting up again and going into town to see my friend who I had not seen in AGES! She was away over Christmas so it was great to catch up and have a lovely white hot chocolate.
Then.
This evening.
I HAD ZUMBA!!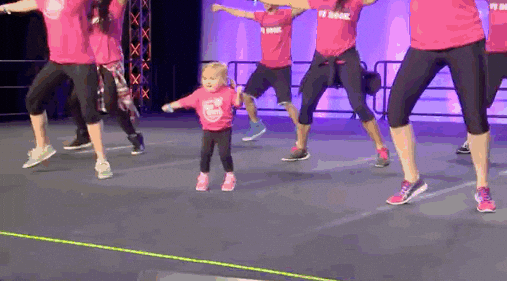 Dancing again was THE. BEST. FEELING. EVER.
I have seriously not smiled so much since I stopped dancing back in June 2016.
Dancing just gives me this rush of freedom, even if I look like an idiot doing it, I feel so light and fluffy when I dance, as if I can do anything! – and then falling on my face because You can't do that, you're not flexible or strong enough! kicks me. But I still love it. I have not felt happier in so long!
Wednesday:
Today was a trip to London with my Ollie to celebrate him turning 21 this Saturday coming!
We made a day of it!! Hitting Camden Markets, Oxford Street, and King's Cross station!
To start the day we went to the Chin Chin Laboratories;
This place is AMAZING! They make their marshmallows from scratch and create ice-cream from Liquid-nitrogen!
Look at us with our hot chocolates and ice-cream!
It was a risk having ice-cream on such a cold day, but it was worth it! It has to be my favourite ice-cream shop of all time after today!! And the hot chocolate are just pure chocolate. It was AMAZING!
It was then off to King's Cross to the Harry Potter store because… well… we're kinda Harry Potter nerds… me more than Ollie, but we're still Potterheads.
Apart from the Dobby plush toy that will HAUNT MY DREAMS,
"Dobby is here to give you nightmares, Mr Potter."
It was a store that I could buy EVERYTHING from if I had the money and the space in my house. Alas, I do not, so I walked away empty handed, sulking I may add, but only slightly.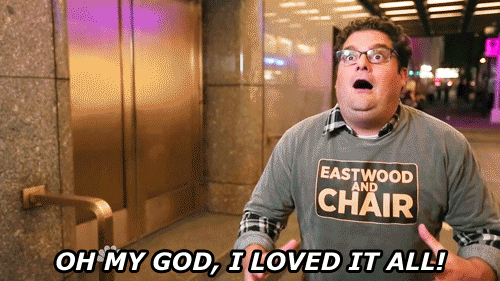 We then headed to Oxford Street to do some shopping… well, we mainly window shopped because Ollie didn't really find anything he wanted even when we had THE WHOLE OF LONDON at out fingertips… G! I'm joking. It was cool wandering around.
By tradition when we go to London, we always have to stop off at the Oxford Street Topshop to get a photo booth photograph that we're collecting so we can look back at them in later years… well, me, as I'm more of the memory hoarder than he is…
So now we have 3 photo booth photos;
Ollie calls this the RELATIONSHIP SHRINE.
I say it's cute.
We ended the day coming home on delayed trains, grabbing a taxi, cuddling and then falling straight to sleep!
So that was why this wasn't posted on the Wednesday, but I'm only a day late… forgive me!