1. Ever wished you were someone else?
Jennifer Lawrence or Kendall Jenner… honest!
2. One thing you wish you could change about yourself?
My body and it's build.
3. Favourite makeup brand?
Kat Von D and Anastasia Beverly Hills and Makeup Revolution!
4. Favourite store?
HMV and Waterstones, obviously! Books and films and games, my three favourite things!
Oh yeah! And Amazon!!
5. Favourite blog?
Chloe Metzger! She's also a really good friend!! Find her HERE.
6. Favourite colour?
G, I have answered this SO MANY TIMES!!
Red!! The colour of roses!! And mint!
7. Favourite food? 
Spaghetti Bolognese!!
8. Last thing you ate?
A Humbug sweet. I got it after my meal which I had out with my family.
9. First thing you ate this morning?
Honestly? A biscuit… I was getting ready for the big lunch with my family.
10. Ever won a competition? For what?
I won one at the library when I was five or something, where I won a cookery book.
I've got medals and stuff, but never won any competitions.
11. Been suspended/expelled? For what?
Nope. Never.
12. Been arrested? For what?
Never either.
13. Ever been in love? 
Yes! And am right now.
14. Tell us the story of your first kiss?
I was six and it was at the back of the playground with my "boyfriend". It was awkward and giggly… young love!
15. Are you hungry right now?
Not at all! But I can do with a tea…
16. Do you like your tumblr friends more than your real friends?
I don't have any tumblr friends, so no.
17. Facebook or Twitter?
Facebook, as I get to connect with past and present friends a lot more than on Twitter.
18. Twitter or Tumblr?
Twitter. I'm on twitter a lot more than Tumblr.
19. Are you watching tv right now?
Yes! I'm watching Sherlock… ahh!
20. Names of your best friends? 
I have many… I'm not named them all.
21. Craving something? What?
Tea…
22. How many pillows do you sleep with?
Two or three, depending on how I feel that night.
23. Do you sleep with stuffed animals?
Yes, and proud!
24. How many stuffed animals do you think you have?
Around ten I think.
25. Favourite animal?
Tigers, sloths, dogs and cats.
26. What colour is your underwear?
Grey and Green.
27. Chocolate or Vanilla?
Vanilla!
28. Favourite ice cream flavour?
Cookie Dough!!
29. What colour shirt are you wearing?
White.
30. What colour trousers?
Pink and Purple. They're pyjamas.
31. Favourite tv show?
Friends, and Park and Recreation.
32. Favourite movie?
The Breakfast Club, Heathers and the Harry Potter films.
33. Mean Girls or Mean Girls 2?
Mean Girls! Obviously.
34. Mean Girls or 21 Jump Street?
Mean Girls.
35. Favourite character from Mean Girls?
Damian!

36. Favourite character from Finding Nemo?
Dory!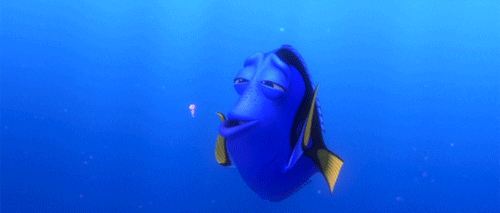 37. First person you talked to today?
Ollie! He came over.
38. Last person you talked to today?
Ollie! We're texting while watching Sherlock.
39. Name a person you hate?
I don't hate anyone. I simply dislike them strongly.
40. Name a person you love?
Mum & Dad (awww), Suzy, Lizzy, Josh and Ollie!!
(Picture is minus Josh. *Sad Face* 😦 )
41. Is there anyone you want to punch in the face right now?
Violence is never the answer… but yes.
42. In a fight with someone?
Nope. Thankfully!
43. How many sweatpants do you have?
One pair actually… and just a whole lot of pyjamas bottoms.
44. How many sweaters/hoodies do you have?
3 Hoodies, I think.
45. Last movie you watched?
XOXO… I think.
46. Favourite actress?
Winona Ryder and Jennifer Lawrence.
47. Favourite actor?
Chris Pratt and Daniel Radcliffe.
48. Do you tan a lot?
I burn, not tan. I wish I tanned…
49. Have any pets?
My dog Lucy.
50. How are you feeling?
Tense because of Sherlock!!!