What type of writing do you do? 
Novel writing. Short stories. Blog posts. Lists.
What genres and/or topics do you write about?
My main series of books is Fantasy – mainly Urban Fantasy. But I do also write things of all sorts be it about Mental Health, Thrillers, Sci-Fi, Romance. A bit of every genre I feel reflects in my novels that I'm working on for the future, but for my short stories, I try and have something a little different in each one.
How long have you been writing?
Since I can remember! Even when I was seven I was writing little stories in my notebook and drawing illustrations to them.
Are you published?
On eBook Kindle, yes. Discover the Blind Side. I plug it enough…
What was the first story you ever wrote?
I think I was six and it was for school. It was about a girl who always got into trouble at school because she liked to kick up a fuss if she got questions wrong and jump on the desk… I think it was based in the Victorian times as well.
Why do you write?
It's a way to escape into another world that's entirely your own. You can create characters, that to me feel like friends after writing about them for so long.
When things go wrong in life, I can just escape into my world and express my emotions in my story instead of breaking down in real life. Writing is a relief for me. I can express myself in my writing in a way I could never do in real life.
How do you find time to write?
I write whenever I can. I find time. If I have nothing going on, I write. If I have an hour before I need to leave, I don't dawdle and watch TV, I write and add more to my story or to my blog. I usually take my laptop with me everywhere, so I whenever I see a space in time, I write.
When and where are the best times to write?
Whenever and wherever! I like to write in bed, because to me writing feels like dreaming so I make sure to get cosy in a blanket before letting my mind wander. Or I create a little nook on the sofa in the living room, plug in my headphones and write.
It's genuinely about writing where you feel comfortable. If your not comfortable, you're not going to do your best work.
Create a nook. Plug in your headphones. Wrap yourself in a blanket and just explore your mind and write about it.
Favourite food/drinks while writing?
Tea and Hula Hoops all the way!
Your writing playlist?
I have one on Spotify, but I also have one on my phone for when I can't get hold of wifi. It's usually just songs I've come across recently, liked and added to the playlist. There's a mix of songs from musicals, rock music, indie and also pop. It's completely random, but they're all songs I don't have to think a lot about. They're there for the background, otherwise I write the lyrics instead of dialogue. Trust me! That's happened enough times.
What do family/friends/loved ones think of you writing?
I remember when I gave Dad the first manuscript of my book Discover the Blind Side, when I was 11, he said to me 'It's very dark'. Which it was! I definitely lightened it since then.
You'd have to ask them about it but most say that it's good and interesting. I never know if they're just being nice or not, but I take it as a compliment. I know my mum and sisters follow my blog, and they usually give positive feedback so that's good… Hi Mum! Hi sisters! Hi Dad!
Parts of writing you enjoy the most?
Action and surprisingly, romance.
I love writing about scenes that are full of movement and conflict. It allows me to unleash the feelings that I keep bottled up in real life, and express it in writing. It's a time that I can create real drama and tension within my writing.
Romance is a tricky one. I love writing love scenes and pieces where most people will awe at the characters. I'm a romantic, and I love soppy love things. So, writing about it is just an enjoyment for me. Believe me, I never go Fifty Shades on my characters, and I don't write erotica, I write tame yet romantic scenes.
You won't read any of the romance scenes until later on in my books when my characters are older however.
Parts of writing you find challenging?
When there is no action going on; no challenges that they need to face; no conversations that cause the plot to dip. When I'm filling in the gaps, I usually sit there for five minutes just trying to come up with something interesting that I can put, while moving the story along. It's difficult, and I usually end up deleting and re-writing a lot of things at a time.
What do you write with and on?
I have my trusty laptop that is very dear to my heart and stays by my side ALL the time, usually. I also have notebooks and papers filled with plot ideas, drawings and facts about the books I'm writing. I have a whole folder for the Phoenix Series, that is just growing. It has three notebooks and a five page family tree inside at the moment, with lots of papers that have scenes that I have yet to add to the stories which have been written at school or at someone else's house… yes, I take the story seriously.
How do you overcome writer's block?
I read a lot, and I write other stories that aren't my Phoenix Series. I have so many standalone books, barely finished that I have written while having writers block. It helps me keep writing until I get my flow back.
Reading lets me explore different writing styles, and inspires me with topics that I haven't thought about before.
How do you motivate yourself to write?
I give myself a task to write a certain amount of pages a day, or to focus on a certain outcome that is going to happen in the story and write about it until it's finished.
I write for fun, and not because I 'have to'. If I force myself to write, it's not fun anymore. It turns into a task, so if I write when I want to then it's fun for me. I usually write every day, but when I'm up for it. I don't sit myself down and force myself to write because usually then, the writing turns out shit and I usually end up deleting it.
Authors who inspire you as a writer?
J.K.Rowling definitely! Jennifer Niven. Holly Bourne. Ernest Cline. C.J.Daugherty. Many more, but those are my main five. I love their books and their stories!
Books that inspire you as a writer?
Harry Potter made a big impact on me when I was younger, and also the Jacqueline Wilson books. When I was younger they were really the only books I read, until I was around 12/13 when I started reading other YA books that I am obsessed with now.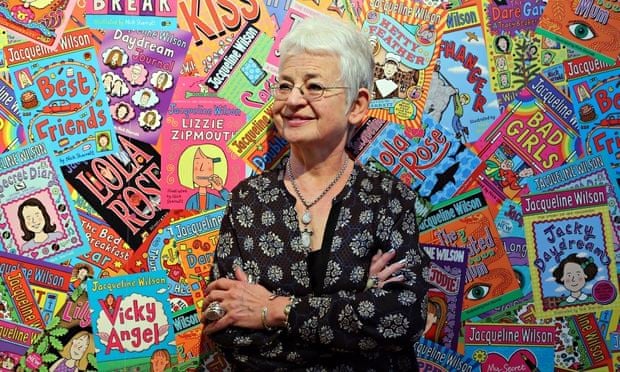 Best advice you've gotten as a writer?
Never give up on your story. If you have an idea, write it down straight away on your hand/in your phone/on a planner/anywhere you can keep safe and when you reach a computer just start writing. Embrace the world and take risks in your story. Explore the world and build it up. Become one in the story.
Writing goals this year.
To get the sequel Discover the Wood published on eBook. It will happen this year! I promise.