1. "You're a Mean One Mr. Grinch": 
Name a villainous character you couldn't help but love.
The Joker! I think that's an obvious one if you knew me at all.
2. "All I Want for Christmas is You": 
Which book do you most hope to see under your Christmas tree?
SO MANY! I think the top two is Fantastic Beasts and Where to Find Them Screenplay by JKRowling, and Gemina by Amie Kaufman and Jay Kristoff.
3. "Rudolph the Red Nosed Reindeer": 
Name a character that overcomes major obstacles and learns to believe in themselves.
Aristotle from the book Dante and Aristotle Discover the Secrets of the Universe. It's such a beautiful book about discovery and coming of age!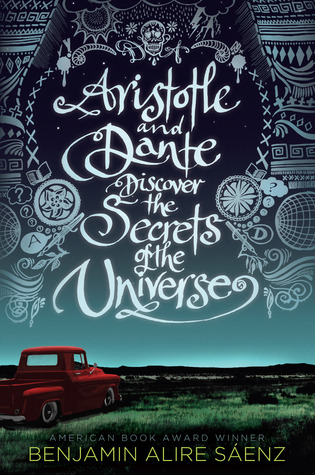 4. "Santa Claus is Coming to Town": 
a) Which character do you think would be on the top of the naughty list?
b) Which character do you think would be at the top of the nice list?
a) The Joker for sure!!
b) Evie from The Spinster Club Series.
5. "Frosty the Snowman": 
Which book just melts your heart.
The Fault in Our Stars by John Green!
6. "Feliz Navidad": 
Choose a book that takes place in a country other than your own.
Most of the books that I own!!
But I've got to say, The Lord of the Rings Trilogy by  J.R.R.Tolkien.
7. "It's the Most Wonderful Time of the Year": 
Which holiday themed book do you use to spread the Christmas joy?
How the Grinch Stole Christmas! by Dr Seuss, or A Christmas Carol by Charles Dickens.
8. "Sleigh Ride": 
Which fictional character would you choose to spend the holidays with (doesn't have to be a love interest!)
Harley Quinn!! I think it'd be interesting….
Or Evie, Lottie and Amber from The Spinster Club Series. I would just love to be part of their friendship group, and reading about them really made them think as if I was…
9. "Baby it's Cold Outside": 
Which book that you didn't like would you sacrifice to a fire to warm yourself up in the cold?
Fifty Shades of Grey by E.L.James… Sorry!
10. "Do you hear what I hear": 
Which book do you think everyone should read?
All the Bright Places by Jennifer Niven! I love it so much!!