1. Favourite Christmas Movie?
The Grinch!! I love this film and have done since I was tiny!!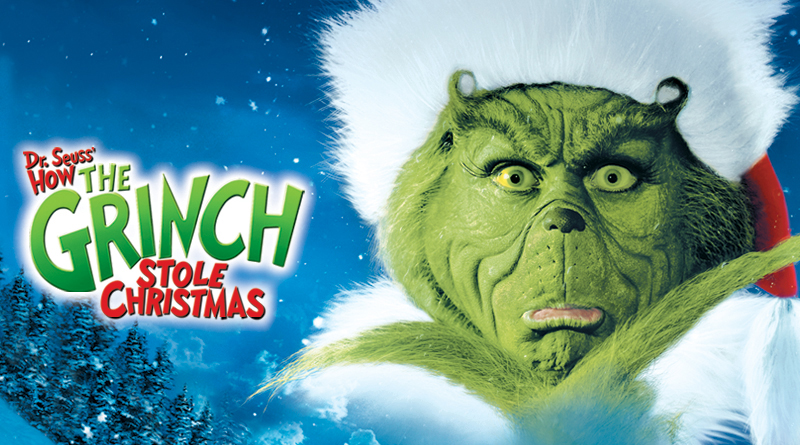 2. Are you on the Naughty list or the Nice list?
I'd like to think I'm on the Nice List… I don't really want any coal this Christmas please.
3. Show us an embarrassing Christmas photo.
I don't think I have one… so here's my old cat Tanya in a Christmas hat!
4. Have you ever had a White Christmas?
Not a proper one, but I have had a Christmas with old snow around that had just turned into annoyingly slippy ice.
5. Do you start your Christmas shopping on Black Friday or wait until the last minute?
Black Friday! And before sometimes. I've actually got and wrapped everyone's presents already, except for one. Impressive, right!?
6. If you could be in any Christmas movie what would it be?
The Grinch! Or The Santa Clause Movie… another childhood classic.
8. Name all of Santa's reindeer.
Dasher, Dancer, Prancer, Vixen … Rudolf… I'm trying to remember the song.
9. When does your family put up your Christmas tree and who decorates it?
At the start of December is usually the time to put up the tree, although the decorations aren't up yet as we've had a pretty hectic start of the month, but hopefully by the end of the week everything should be decorated.
Anyone who's in the house usually helps with the tree and decorations. It's a family thing.
10. Is your Christmas tree real or fake?
Real! Every year that I could remember we've had a real tree. Here's a photo from Christmas 2012.
12. Peeking at gifts or be surprised?
Be surprised!! That's the whole point of Christmas. The surprise!
13. Show us your ugly Christmas sweater if you have one.
All of my Christmas jumpers are beautiful!!
14. If you could be under the mistletoe with anyone who would it be?
Ollie!! Here's a cute pic of us at Winter Wonderland at Hyde Park this Sunday…
15. Does your family have a special holiday recipe you like to help make?
We usually just do the traditional Christmas roast and pudding! Here's a photo from Christmas 2014.
16. Are you a pro-present wrapper, or do you fail miserably?
It completely depends on the gift…
17. Have you ever gone Christmas carolling?
I have when I was in Brownie Club and with my stage school!
18. What tops your tree?
A Star!
19. Do you make New Years Resolutions? Do you stick to them?
I do make resolutions and I try my best in sticking to them… I promise.
20. You have been granted one Christmas wish…what will it be?
That 2017 is a better year than 2016, and that I have a great Christmas with the entire family!